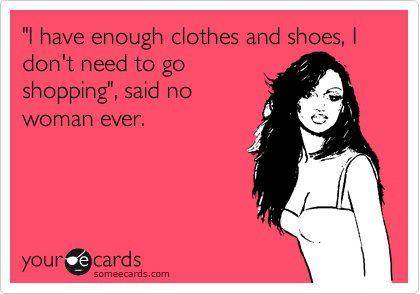 Think about how many emails you receive in one day. For me I think it's safe to say, for every 1 email I actually read, there are about 15 I immediately delete. Here are a few  examples. For a friend's birthday I ordered her a box of chocolates from Godiva. She loved it, all was well. Since the day I placed the order, I get at least 3 emails per day from them telling me about new deals, gift ideas, etc.  And keep in mind, I did NOT check that box that says 'please inform me of special deals, promotions, etc. What would've happened if I DID check the box?  Would I be getting like 30 emails a day? How much chocolate does one person need? (when they don't have their period) I get it Godiva, your dark chocolate caramel balls are 30% off today.  And yesterday it was the white chocolate strawberry balls. One more email and I'm gonna kick somebody in the balls. (I know they call them 'truffles' but they're round and it's fun to say balls)
So while the Godiva emails are superfluous and annoying, Godiva, you are not today's douchebag. That honor goes to OFF Saks 5th ave. For those who aren't familiar, it is the outlet store version of Saks 5th ave. I know I sometimes bust on Orlando, but I will say, the outlet shopping is on point.  There are tons of stores and the deals are crazy.  And this coming from a Jew who isn't easily impressed by most matzoh balls or deals. (The balls are usually too hard and the prices are usually still too high. I swear that's the last time I'll say balls.)  Anyway, a few months ago I went shopping at the OFF Saks outlet and got a bunch of stuff, at a very good deal. Ever since then I've been getting tons of promotion emails from them, often it's like 60-70% off the already reduced price. Now keep in mind, a lot of this stuff comes from top designers, so the original prices are very high. But after all the discounts, some of these deals are too good to pass up. And what happens then is that you see these great bargains and end up buying stuff you don't need.  At this particular time in my life, I pretty much wear workout clothes everyday. The irony is I barely work out. But I spend most days at the playground which is simply no place for a Diane Von Furstenberg romper.  Although, a romper is shorts so you could argue it would be a better choice than the Elizabeth and James dress I saw a few days ago. See, that was too easy. In about 2.6 seconds I convinced myself that the romper is go. Clearly it doesn't take much which is why I curse all these emails that end up in my inbox. I know what you're thinking, don't look, just delete them. Now depending on your sexual preference, if I told you either Giselle Bunchen or David Beckham was standing naked in your bathroom, would you look?  For those of you who said no, you're probably also never the one who uses the last of the toilet paper and then doesn't replace the roll.  Lies people…they start small….
Today, as I opened my bargain basement cashmere sweater I ordered, even though I live in a place where the temperature rarely dips below 75 degrees and I get dressed up to go out about as much as a recluse, I decided that OFF Saks 5th ave, you and your evil and enticing emails are the douchebags of the day.